In 2017, over 40 million Americans relied on SNAP benefits each month. The Supplemental Nutrition Assistance Program (SNAP) is a resource for low-income people to access fresh foods. In addition, there are 7,000 farmers' markets in the US. Around 1,700 farmers' markets and farmers accept SNAP and EBT (electronic benefit transfer) benefits. Only one company Novo Dia is in the primary service provide for SNAP technology. But now, the USDA canceled its contract with the service provider. How will low-income people access healthy food without SNAP? What about the food vendors who depend on SNAP as a key income stream? What's the backup plan?
What and Why?
Why the change now? The USDA's branch that handles SNAP benefits is the Food and Nutrition Services (FNS). And FNS dissolved its agreement with Novo Dia.
Since the beginning of August, Novo Dia discontinued its services as a provider for SNAP technology. The company's technology works on iPhone, iPad and iPod touch based devices. Farmers' markets, farmers and other nontraditional retailers rely on SNAP dollars for their income.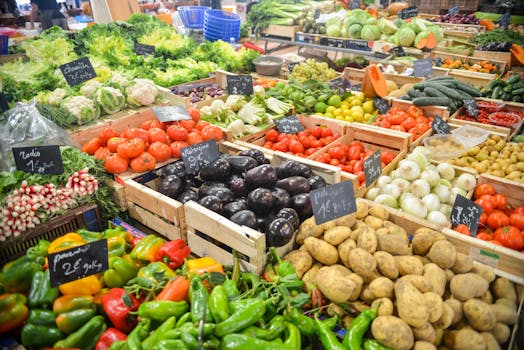 Here is a summary of what happened:
The Novo Dia Group went out of business on July 31, 2018 and terminating their MobileMarket+ technology. The company ended all services to customers.
The National Association of Farmers' Market Nutrition Programs (NAFMNP) is working to provide funding for farmers markets and farmers until the official "shutdown" date, extended to August 31, 2018.
In April 2018, the USDA pick a new contractor, Financial Transaction Management (FTM), to manage SNAP services.
Farmers' markets will need to buy new equipment to use FTM technology. But many won't received a free upgrade to use FTM's technology
SNAP users are trying to fill the gap to buy fresh food and access to EBT benefits.
Farmers' markets and farmers who supported Novo Dia software have no way to take in SNAP dollars.
Catch-22
Over 40% of farmers' markets in the US relied on Novo Dia technology.  Now that the company is out of business, the Food and Nutrition Services created a catch-22 situation.
When FNS switched contractors to provide SNAP services, FNS failed to plan a smooth transition. It's not easy to replace an important piece of technology.
There are two forms of point-of-sale technology (POS) for processing EBT payments:
Wired POS service depends on analog phones and electrical outlets.
Wireless POS devices that rely in cellphone service tied to the EBT system.
Many farmers' markets are small, community based groups with limited access to infrastructures like electrical outlets. Wireless POS is very popular because it's easy to use. Most vendors have a cellphone.
Farmers' markets will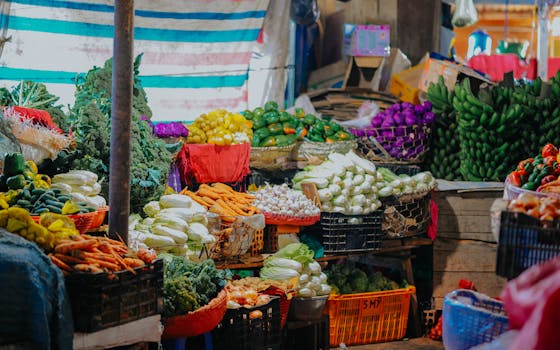 need to buy new equipment ($600 to $900) to use FTM's technology.
These small community groups can't afford an equipment upgrade.
Why is this a catch-22 situation? 
FTM doesn't support Novo Dia's easy to use software.
Farmers' markets can't afford FTM's new equipment to access SNAP dollars
FTM doesn't offer a free upgrade to their new technology.
SNAP users are left without access to healthy fresh food.
A secondary problem is that SNAP users are also cut off from the "Health Bucks" program offered by some states. The programs lets users earn $2 on every $5 they spend at farmers' markets.
SNAP users apply the "Healthy Bucks" benefits to extend their fresh food budget each month.
Workarounds
But some states planned a workaround solution and continue to provide SNAP benefits for at farmers' markets.
For example, California developed the CalFresh program, funded through private-public partnerships. CalFresh is a "fully fledged Farmers' Market EBT program" and covers all fees for POS sales.
As a result, many California farmers' markets continue to serve SNAP users, despite the loss of Novo Dia's services.
Another example is the Michigan Farmers' Market Association (MIFMA). The group was  a strong advocate in the state's 2018 fiscal year budget. MIFMA successfully secured funding for wireless POS devices for "farmers' markets and direct-marketing farmers."
Other states continue to examine locally based funding solutions since the shutdown of Novo Dia's services.
Source: How can farmers' markets survive the SNAP software SNAFU? Ask the state that didn't have one
Cheers,
Dr. Bessie
While farmers' markets are booming in cities, actual rural market towns are in decline.~~~Jasmine Guinness~~~