New Orleans is a city of survivors. Hurricane Katrina hit the Gulf Coast in 2005 and the city of New Orleans was changed forever. Forever. The city's built infrastructures (transportation, buildings, hospitals) were destroyed. Another type of infrastructure also was destroyed: the city's food system. This infrastructure includes a variety of processes:
Food production
Food processing
Food distribution
Food retail and marketing
Capital (natural, human, social, economic)
How are people in New Orleans surviving in 2018? Although the city was hit by more floods and heavy rains last summer, the built environment is recovering. But the people are still struggling. What is the state of New Orleans' food system? Did federal disaster recovery funding help the city? Why is the food-based infrastructure slow to recover?
Lost Lives and Out of the Spotlight
More than 1,500 people in New Orleans lost their lives from Katrina  – th
ere are no reliable sources to confirm the final count. My relatives lived there but their homes and memories were destroyed. They were forced to leave and now live in Texas.
And people still struggle with the long-term effect of Katrina.
In 2013, New Orleans' economic condition looked like this:
Jobs and income deficit: Median black income: $27,000; white median income: $60,000.
Rent and utilities: 37% of renters paid more than 50% of their salary for rent and utilities.
Income disparities: Blacks earned 63% less than whites and 50% of black families earned less than $25,000 (2016 numbers).
Recovery is less dramatic than the actual disaster.  Emergency federal monies ($75 billion) and national attention dried up after Katrina.
Flood insurance claims covered less than $30 billion of the estimated $100 billion needed to repair homes.
For a while, food banks thrived with plenty of food in reserve. But when this key element of the city's food system was no longer in the spot light, people and families suffer.
Food Banks in Post-Katrina
New Orleans' recovery plan revealed two conflicting trends: Rich people moving in and driving up housing prices, while low-income residents were displaced from their homes.
Most people don't really think about food unless it is in short supply. We often forget about those without: homeless veterans, families, children, and the elderly. Many people in these populations rely in food banks, food pantries and private food sources.
Families living on less than $25,000 a year must rely of a food safety net. The challenges of long-term huger and poverty strain the food system.
As a result, food banks and other private food assistance programs (nonprofits, churches) remain underfunded. These food assistance communities needed help before Katrina. And as many people rely on them, more and more food banks are shutting down due to a lack of funding.
More Disasters and Less Food
Neighborhoods around Orleans Parish (in eastern New Orleans) suffer from fewer houses. Multiple families live in single family homes since most of their income goes to housing.
Food banks are the default for these families. Nearly 200 new families use high-volume food banks in Orleans Parish.
Each natural disaster bring more people in need. Food banks are no longer a short-term solution for many families – they rely on them for their long-term source of food.
Rippling Effect and Older Volunteers
Melanie McGuire of the Second Harvest Food Bank (a hub for food pantries in Louisiana) worries about the future of the food safety net for the state.
As more food assistance programs close, Second Harvest can't keep up with the demand. McGuire calls them "food assistance deserts" – these volunteer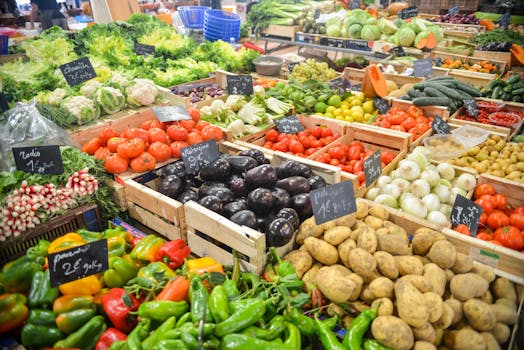 based agencies are staffed by people in their 70s and 80s.
When these volunteers are gone, where is the next generation of volunteers?
Without a formal training program in place as a succession plan, many food banks and pantries will likely close their doors.
McGuire calls this "a rippling effect in a community". Volunteers are a crucial resource for the food assistance community.
Closing Thoughts
The city of New Orleans is recovering on the surface with an influx of people who can afford expensive housing.
It's a sad statement that the key infrastructures to rebuild the lives of people who survived Katrina are missing.
Source: Thirteen years after Katrina, one year after the flood, New Orleans's food pantries struggle to stay afloat
Food System Infrastructure: Michigan Good Food Work Group Report Series
Cheers,
Dr. Bessie
Don't dig your grave with your own knife and fork.
~~~ English Proverb~~~