Burkina Faso and Thailand. These two countries are far apart on the map. But they share a common goal: to create a dynamic infrastructure around local agriculture. For example, Burkina Faso offers training for poor women to generate income through micro-gardening. These women learn to grow food for their families and sell the surplus in the marketplace. Thailand is developing programs to repopulate rural areas. New farmers are leaving the city to start small agricultural operations.
Both examples support a new generation of farmers, an exciting and dynamic infrastructure. Women in Burkina Faso, West Africa are using gardening to build the local food system in their communities. And young adults in urban areas are going back to the land and starting farms in Thailand. Can these countries expand the network of small holder farms?  How can women farmers contribute to the global food system? Why are young adults leaving urban life behind?
Help from "The Seasonal One"
Many women in rural Burkina Faso are trapped in poverty. They have few resources or skills to make any money.
But now women have found a creative way to help themselves and their communities by growing food. They are working with a nonprofit called La Saisonnière ("the seasonal one" in French) to teach them how to develop skills to make a living.
The organization promotes agriculture and organic farming to help women climb out of poverty.
La Saisonnière started informally in 2003, and created a small garden in 2006.
By 2007, the group became an association and received a land grant from the Ouagadougou City Council in Burkina Faso.
Learning to grow food and gardening are life saving skill for women in these rural communities.
Women learn a variety of skills at La  Saisonnière: weaving, carpentry, gardening and sewing.
But the most important resource the organization offers is education to teach women reading and math.
Micro Gardens and Cultivation Tables
In 2015, ACRA, a La Saisonnière partner, introduced micro-gardening methods to grow food without soil (aeroponics, sand culture).
Cultivation tables (10 square feet) are used to grow food. These tables provide a clean growing process for the vegetables and use drip irrigation to consume less water. Women use them to grow many crops except okra and corn.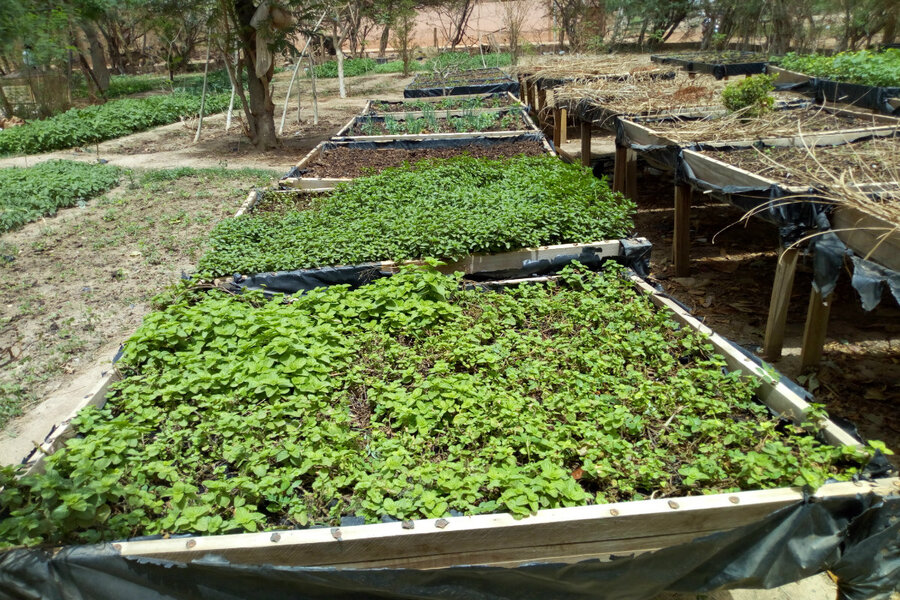 La Saisonnière's president Sophie Sedgho gives each woman seven boards (a 65 square foot surface) to grow plants. They grow food for the family and sell the surplus at market.
The organization helps women gain confidence, and teaches them marketing strategies to sell their crops. Women keep any proceeds they sell in the weekly market.
La Saisonnière also uses an underground cultivation method (hydroponics). First, the mayor gave the organization a manual drill but it was difficult to get the water. Next, they bought a pump but it broke down. Finally, the women bought a solar-powered water pump. They pitched in $7,200 to pay for the pump.
Local Customers
The women still have trouble with low yielding crops during heat waves in summer and flooding in winter. But many orders come from local customers.
La Saisonnière has a Facebook page for marketing, a good way to attract customers from other communities. Customers by directly from the group's farm gate market and enjoy interacting with women who grow their food.
Women can now pay for their children's education and help pay family expenses from the profits made from the food they grow.
Young Farmers Return Home
Young adults in Thailand are moving away from urban living to become self-sufficient as farmers. A network of talented farmers are reaching out to help develop the next generation of farmers.
These adults are attracted to agriculture as a way to start a new life and expand the agricultural sector for the country.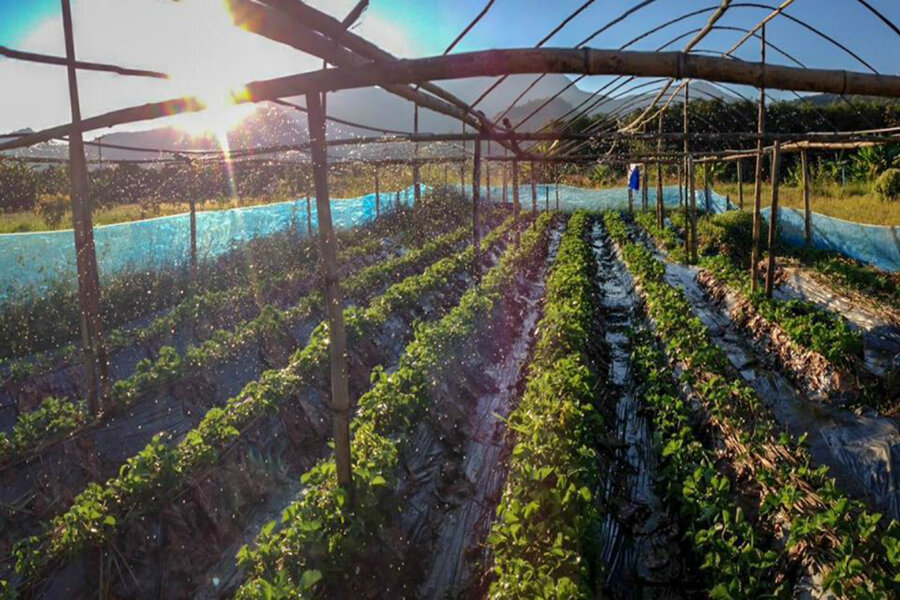 The Dare To Return (DTR) group is a grassroots organization based on collaboration, creating a new generation of farmers, and replenishing the land. As the rural population continues to age (11 million in 2017), DTR hopes to repopulate rural areas and encourage young adults to return to their hometowns.
"Collaborative Society"
Agriculture and new farmers can build a foundation for technology-based societies. The idea for Thailand's "collaborative society" is to build bridges between old and new generations:
To support the expertise of local farmers
To give new farmers resources to become self-sufficient
To redefine the agricultural sector
Farmers' Tales
A former engineer joined the DTR network "to be happy" and find a better life. Farming is a way to focus, use technology (automatic irrigation, electrical supply systems), and grow food to export.
Another farmer has a horticulture degree. After working six days a week, daily overtime, and years of travel, he decided to turn to farming. The farmer also manages a bed and breakfast business where visitors can pick onions, rice and organic strawberries nearby.
A third farmer worked in Bangkok.  She returned home to care for sick parents on the family farm. She prepared her move by learning about agriculture and saving money to return home.
She used permaculture to grow food in sandy soil. Permaculture is a reflection of natural systems: composting, drip irrigation, crop rotation or renewable energy. Groundnuts, Japanese mountain yams and onions grow well in sandy soil.
She expanded the land into two orchards for longan fruit trees. Her farming provides income for her family and helps the community start their own farming operations.
Closing Thoughts
It's exciting to learn about women and new farmers returning to rural communities around the world.
Maybe it's a sign that rural areas can rebound and local economies can rebuild.
Sources: In rural West Africa, gardening offers women a way out of poverty
Why young professionals are taking up farming in Thailand
Cheers,
Dr. Bessie
There is no force more powerful than a woman determined to rise.
~~~Bosa Sebele~~~